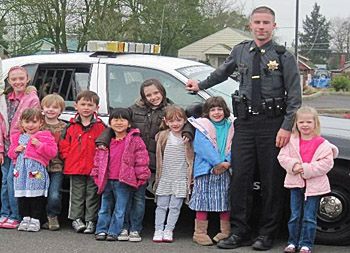 PATROL SERVICES
GET EYES ON YOUR ASSETS AND LET US BE A DETERRENCE

DON'T BE A VICTIM !

THE NEED FOR PRIVATE SECURITY IS ON THE RISE!

Jackson County Security has been helping make residents feel safer in their homes and neighborhoods for years. We are prepared, equipped and highly trained. No other security company can compete with this level of professionalism & dedication to training.

MISSION
We believe the time is coming where security will be taking a much more demanding roll in protecting our neighborhoods... It is becoming increasingly popular. We see the demand, and many local security companies state we are "over the top", "Barney fife" wanna be's, "rent-a-cops". Well we assure you that we want to be prepared for circumstances like these...



Police creating programs using Private Security.


NJ Neighborhood Ops for Private Police Force.


Detroit isn't taking chances; relies on Private Security.


Struggling cities are giving Private Security a roll in policing.


Fear of crime is having suburbia hire Private Security for added protection.


50+ Atlanta neighborhoods using Private Security Patrols.

NEIGHBORHOOD / PRIVATE RESIDENTS

We can provide random drive through to help prevent vandals, burglars or trespassers from entering your community or, our highly trained officers can respond to personal request for that extra protection as well as respond to an alarm. We also can provide escorting to and from locations in plain cloths but with the right tools. Going on vacation? Our firm also has a vacation service which will inspect your property daily, and hold on to any mail or newspapers which might invite burglars to a vacant home.

BUSINESS PATROL

At night or any other time you choose, a officer will slowly drive through the premises deterring any unwanted persons away and if needed will react to any suspicious activity. Our patrol vehicles and officers are top of the class and with the proper equipment to handle the job professionally.

PATROL RATES BELOW
* Time Allocated Per Patrol will vary in regard to the size of property and objective.
* Price Per Month with Minimum of two patrols a night. Additional patrols can be added.
PRICE PER PATROL

30 Seconds: $0.65

0-2 Minutes: $1.18

2-5 Minutes: $2.36

5-10 Minutes: $4.72

10-15 Minutes: $7.67

PATROL PRICE PER MONTH

30 Seconds: $30

0-2 Minutes: $70.80

2-5 Minutes: $141.60

5-10 Minutes: $283.20

10-15 Minutes: $460.20

ADD ONS

Door Check Service: $1 per night
Example: Checking all exterior doors to ensure they are locked.

Parking Enforcement: $1 per night
Example: Ensuring parking lots are being used by customers or approved vehicles.

Lock Up Service: $2 per night
Example: To make sure building or outdoor facilities are vacant and secured.
ALARM RESPONSE CALLS

With our Patrol service:
If you are not using our alarm monitoring service you can have 3 responses Free Per Year, with a $25/Yr Fee.

When using our Alarm Monitoring service:
you get Free Responses and No Yearly Fee.